Transportation Data and Information Hub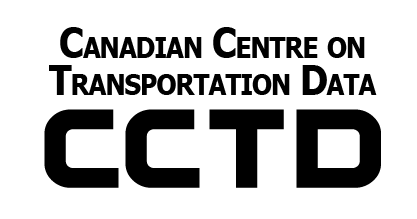 August 15, 2018
August 2018
Transport Canada's five supply-chain visibility projects were launched in 2017 with the objective of improving the efficiency and connectivity of the national multimodal transportation network. One of these projects is the Greater Toronto Area e-commerce supply-chain visibility project. This project aims to increase the visibility of e-commerce supply chains to identify strategic infrastructure and data needs, as well as policy questions affecting the three levels of government.
As part of this project, an e-commerce discussion forum was held in Toronto, Ontario, on June 27, 2018. Participants from all levels of government, industry and academia met to discuss the impacts of e-commerce on Canada's transportation network to gain a better understanding of the e-commerce supply chain and logistics across various levels (national, regional and local). The forum was jointly organized by Transport Canada, the Region of Peel, the Ministry of Transportation of Ontario and the University of Toronto Transportation Research Institute.
The forum consisted of an opening panel discussion and four discussion sessions where the following issues were highlighted:
The Canadian transportation sector needs to continue improving its understanding of e-commerce and must continue to prepare for the expected increased growth in e-commerce.
A greater emphasis should be placed on understanding the possible impact e-commerce will have on data collection to avoid a data gap.
Increased collaboration is required with key stakeholders from various modes throughout the supply chain to address infrastructure and policy challenges.
E-commerce is bringing new delivery methods. A project was announced at the forum between the Pembina Institute, UPS and Transport Canada to look at the impact of micro hubs, supported by cargo bikes, in cities.
Transport Canada will continue to work with its partners and stakeholders to ensure that Canada's transportation system is equipped to support the growing e-commerce sector. The next forum is expected to take place in fall 2018.
For more information, please contact Statistics Canada (toll-free 1-800-263-1136; 514-283-8300; STATCAN.infostats-infostats.STATCAN@canada.ca).
Welcome to the Transportation Data and Information Hub, developed in partnership by Transport Canada and Statistics Canada to provide you with an authoritative source of data and information about transportation in Canada. The Hub is part of the Canadian Centre on Transportation Data (CCTD).
Want to know more? Read more about the CCTD and the Hub.
Resources
The Canadian Transportation System
A healthy Canadian economy is strongly connected to a well-functioning transportation sector. Transportation allows products, services and people to access key markets at home and abroad. This helps create prosperity and economic opportunities. Employment in commercial transport industries accounts for about 5% of Canadian jobs, a share that has remained stable over the past two decades. In 2016, Canada's combined total household spending on transportation (including insurance) was $179.5 billion – second only to shelter, in terms of major spending categories. Household spending for personal travel accounted for about 10% of GDP. Read more about the Canadian Transportation System.
Features
Transportation 2030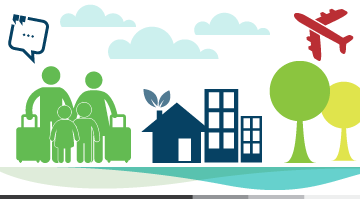 Transportation 2030: A strategic plan for the future of transportation in Canada
Canada and the World Statistics Hub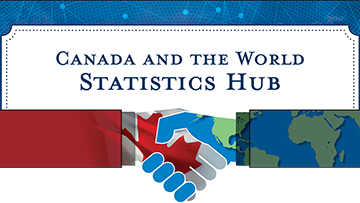 The Canada and the World Statistics Hub provides information related to Canada's economic and financial activity with the world. It brings together data from a number of Statistics Canada products and presents it in a single interactive analytical tool.