About Canada and the Sustainable Development Goals
Sustainable Development Goals
What are the Sustainable Development Goals?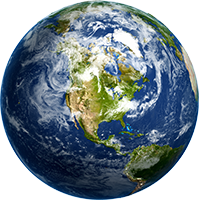 On January 1, 2016, the world officially began implementation of the 2030 Agenda for Sustainable Development – the United Nations' transformative plan of action that addresses urgent global challenges over the next 15 years. This plan is based upon 17 Sustainable Development Goals, 169 targets and 244 indicators.
The Government of Canada is committed to reporting on these goals using robust data. On this portal you will find official data for the indicators and the associated metadata. Additionally, we will be releasing a publication that will highlight some of the information on each of the goals.
We invite you to click on each of the goals to see Canada's data and to stay tuned to this page for new information.
Report a problem on this page

Is something not working? Is there information outdated? Can't find what you're looking for?

Please contact us and let us know how we can help you.
Date modified: